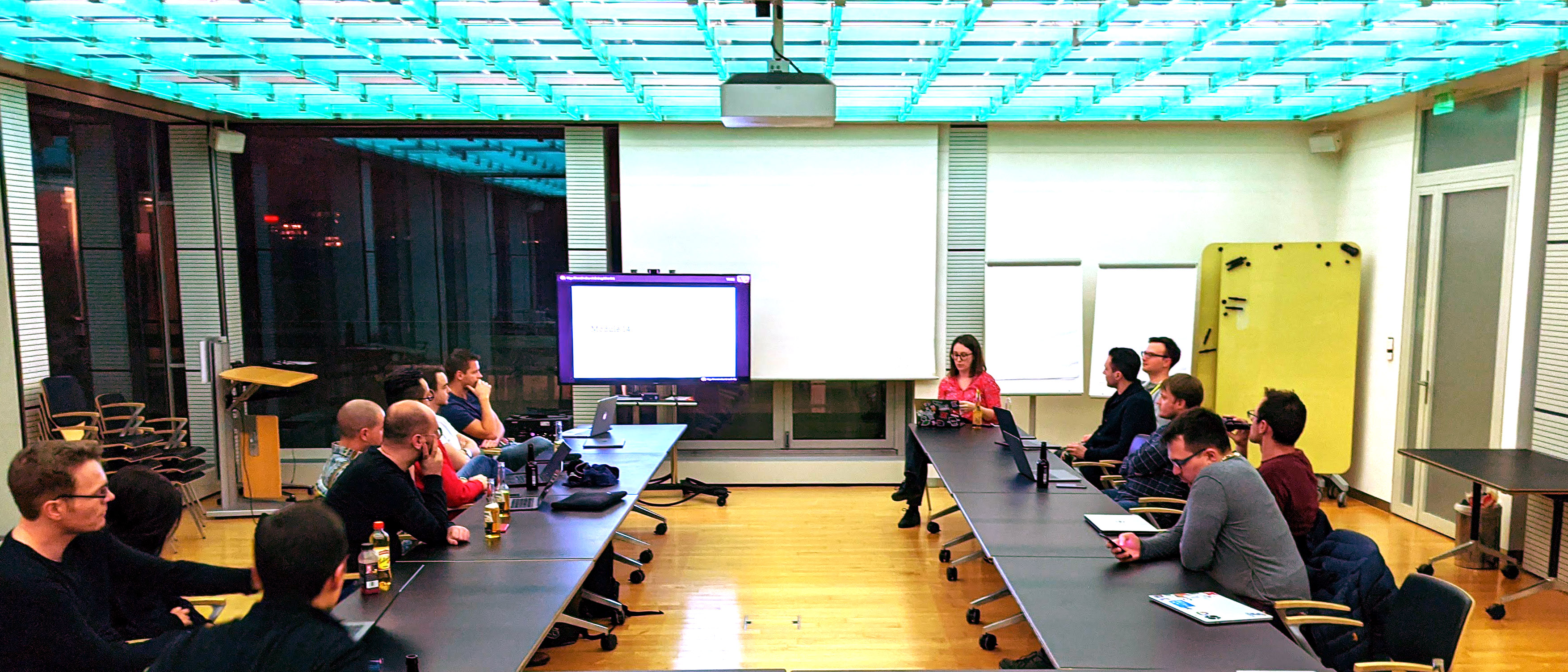 International Women's Day 2020 special: Workshop "Getting started with VueJS" by Olga Skurativska
Vue.js is a lightweight, modern JavaScript framework, with an unprecedented adoption rate, rich ecosystem and modern tooling. It powers all kinds of applications on the web and has quickly become the framework of choice for new products at Homegate.
So why not get your hands dirty and try Vue.js at the free full day course organized by WTM Switzerland? Join and learn the basics with Olga Skurativska, Homegate's Senior Frontend Engineer.
Being a huge Vue.js fan, Olga has run a similar course for her company and is now looking to help fellow women techmakers get a head start in web development.
What will i be learning?
We will cover topics like:
Vue.js ecosystem and documentation
Starting a new project
Organizing your code into components
Styling Vue.js applications
and many more, all while working on creating a fully functional cocktail book website.
Is this for me?
This course is for anyone willing to create awesome things on the web!
What do i need to know?
Course participants should have a basic command of HTML, CSS and JavaScript
Will there be food
We will take good care of you! There will be breakfast, lunch and evening drinks - all courtesy of our sponsors.
What should i bring?
A laptop with Node.js and yarn installed (no worries, we can help with installation)
Laptop charger
Your game face!
Because spots are limited, we kindly ask you only to sign up if you are sure you can make it. This way, we can assure that as many members as possible can join. If you register and something else comes up, please reach out to us, so that we can admit someone on the waiting list.